Introducing the new series of limit switches with reset from Giovenzana.
The new FTN1R Series of limit switches from Giovenzana include a manual reset button. This series comes in a variety of roller, arm and lever arm versions. With Snap or Slow break actions (depending on model) all of the Giovenzana limit switches can be fitted with normally open or normally closed contacts. Standard with threaded M16 cable entry, these limit switches can be fitted with an NPT adapter.

Doubling the insulation capability by means of an additional divider in order to eliminate any electrical shock risk and avoid the need for any additional protections. IP67
Applications
Overhead Cranes
Hoists
Industrial Machinery
Elevators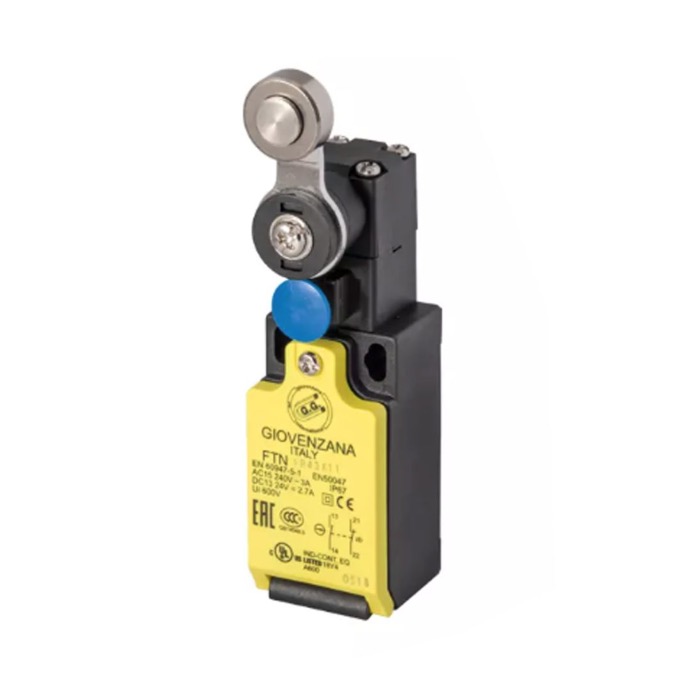 ASI is your Source for Automation and Industrial parts. Visit SourceASI.com for access to over 15,000 components.