ASI offers Cembre® Products
​ ​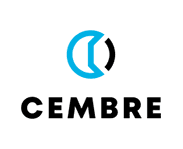 Automation Systems Interconnect, Inc, ASI, has been selling electrical connection devices, industrial printing systems and production tools for over 20 years. The main supplier partner for these devices for over 18 years is Cembre® Inc, one of the largest producers of electrical connectors, and associated tools, cable accessories, marking and printing systems. Cembre® is a leader in quality and innovation with products like the Cembre® printer, the Cembre® a24 m10, the Cembre® hnn4, the Cembre® b70m p24, and the Cembre Crimpstar® to name a few popular products. The Cembre MarkinGenius® is the industry's leading industrial printing system and uses the Cembre Genius Pro Software.

Some of the most popular Cembre® Inc products that you can find in stock at ASI include:
High-Speed Industrial Printer Systems


The Cembre® printer family includes the versatile Cembre® mg3 printer and the high-speed Cembre® Rolly 3000 strip media printer. With over 15 years experience and development, the Cembre® printer systems can print more types of labels and markers than any other thermal printer on the market. To ensure plug and play capability and the versatility to print both standard and custom labels the Cembre® printer uses the Cembre® genius pro software. The Cembre® genius pro software is not only user-friendly it is one of the most versatile printing software programs on the market. The Cembre® marking genius mg3 thermal print system is capable of printing terminal block markers, wire markers, cable markers, nameplates, switch plates and more. The Cembre® Rolly 3000 is a high-speed thermal printer that is capable of printing over 1,000 wire markers in less than 2 minutes. See more about Cembre® printers and supplies here.

Insulated Crimp Terminals

Cembre® offers a very complete range of red, blue and yellow ring and fork tongue or spade terminals both for manual crimping to wires and for reel feed-in semi-automatic crimping machines. The Cembre® wire lugs are available in a wide range of stud sizes and with different types of insulation including Halogen free insulated terminals. All of the insulated terminals and lugs from Cembre® are cULus Listed to ensure safety and reliability in your equipment wiring. The Cembre® crimpstar tools when used with Cembre® terminals will guarantee you the best in electrical wire connections. More information on the Cembre® Inc crimp lugs can be found here. ​

Wire Ferrules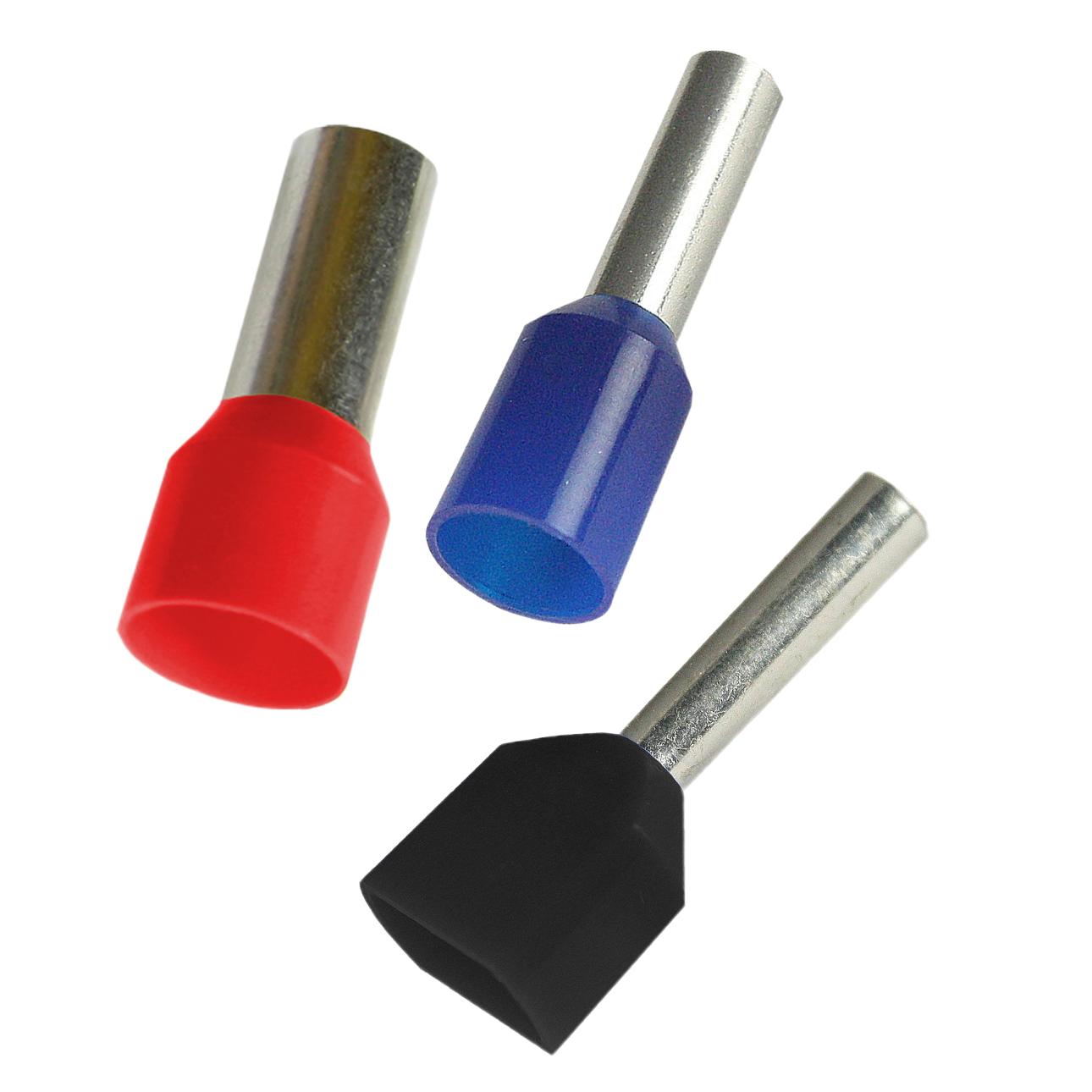 The Cembre® UL Listed wire ferrules are available as insulated wire ferrules and non-insulated wire ferrules. All the most common copper wire ferrules are available in sizes such as 4 gauge wire ferrules, 8 gauge wire ferrules, 18 AWG wire ferrules, 14 AWG wire ferrules, and 0 gauge wire ferrules to name a few. The Cembre® wire ferrules are available as loose pieces and on a strip for use in semiautomatic crimping machines. Dual wire ferrules are available for applications that require putting 2 wires in the same ferrule. In addition to the Cembre® crimpstar ferrule crimp tool, a pneumatic wire ferrule crimper and a tabletop semi-automatic ferrule crimp machine are available. You can browse the wire ferrules that we offer here.

Compression Lugs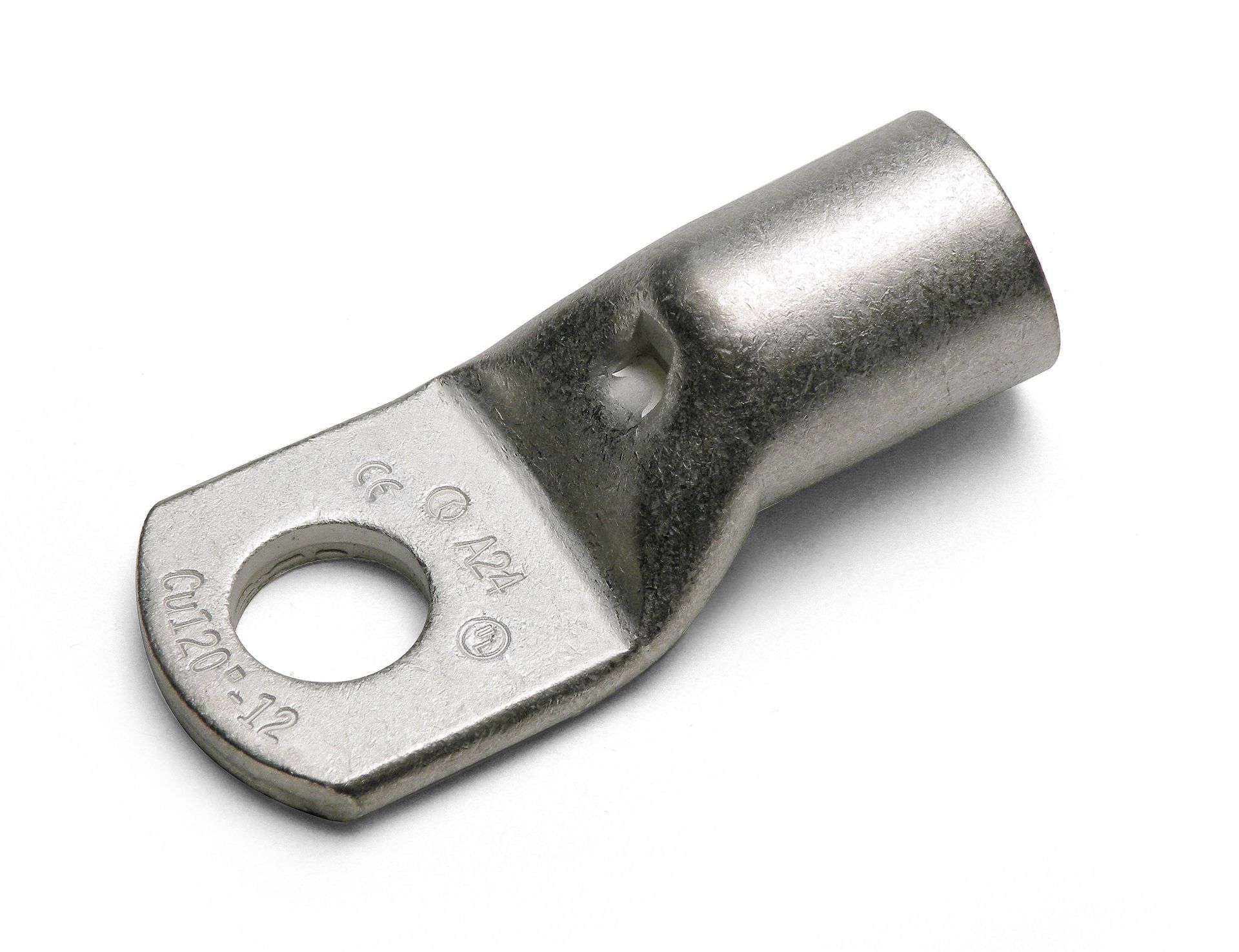 Cembre® manufactures compression lugs using electrolytic copper, heat treats or anneals for maximum ductility and then tin plates for protection against oxidation. The Cembre® A24 M10 and A7 M10 are part of the wide range of compression lugs that are available from 22 AWG to 2000 MCM with stud sizes from a number 4 to 3/4 inch. From a design, features and quality aspect the Cembre® compression lugs are equivalent to Burndy, T&B, and others but at a cost savings to customers of at least 20%. Cembre® compression lugs can be crimped in a wide range of tools from Cembre® including a crimpstar, battery operated and hydraulic crimp tools. In addition to single hole compression lugs, Cembre® also offers a wide range of 2 hole crimp lugs. Information on the wide range of copper compression lugs from can be found here.

Color-Coded Compression Lugs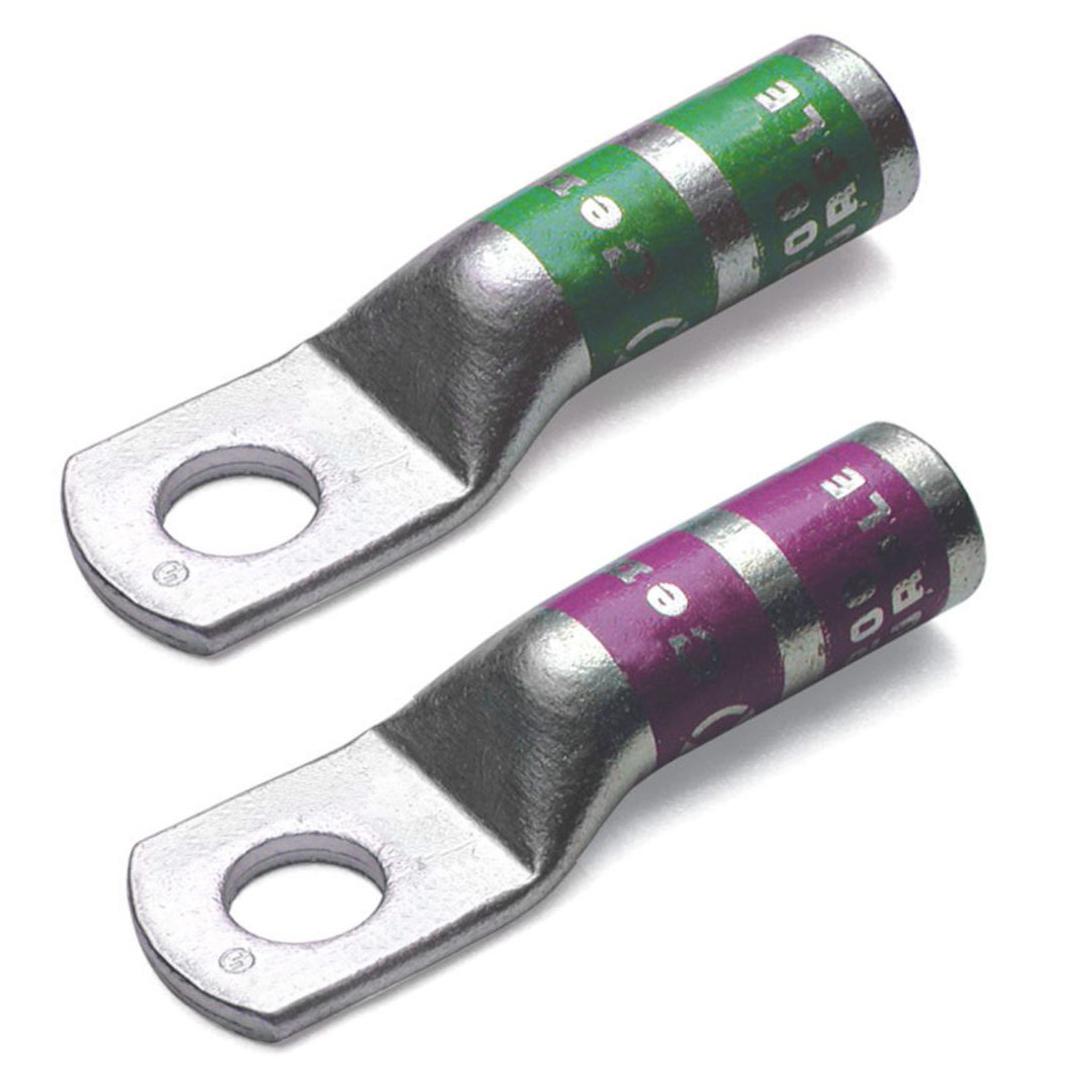 The Cembre® color-coded compression lugs are made from electrolytic copper, annealed and then tin-plated to ensure high quality, reliable crimp lug. They are color-coded with industry-standard color bars so that you can interchange them with more expensive brands. These color-coded compression lugs are available in models from 8 AWG to 750 MCM with stud sizes of a number 8 to 7/8 inch. These high-quality color-coded crimp lugs can be applied to wires and cables using Cembre® tools including battery-operated, hydraulic and other models. With a cULus Listing, you can be ensured of total safety with these color-coded crimp lugs. For more information including pricing on the Cembre® compression lugs go here.

Cable Glands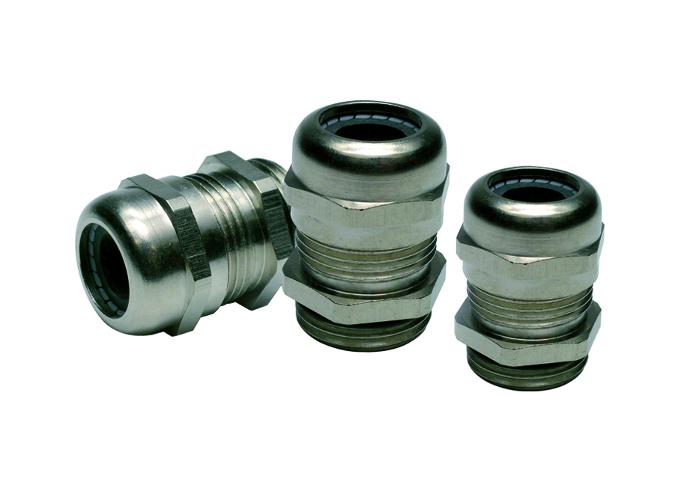 Cembre® offers one of the most complete ranges of cable glands on the market including brass cable glands, nylon cable glands, stainless steel cable glands, and hazardous location cable glands to name a few. The Cembre® waterproof cable glands are available in both metric and pg models including m20 cable glands, pg7 cable glands, m63 cable glands, and other popular sizes. In addition to the waterproof cable glands, Cembre® offers a complete range of associated accessories including locknuts, multi-entry seals and plugs and sealing rings. For applications where cable support is needed Cembre® has a spiralbock® cable gland that grips the cord. Check out the wide array of cable glands here.

Hand-Held Manual Crimp Tools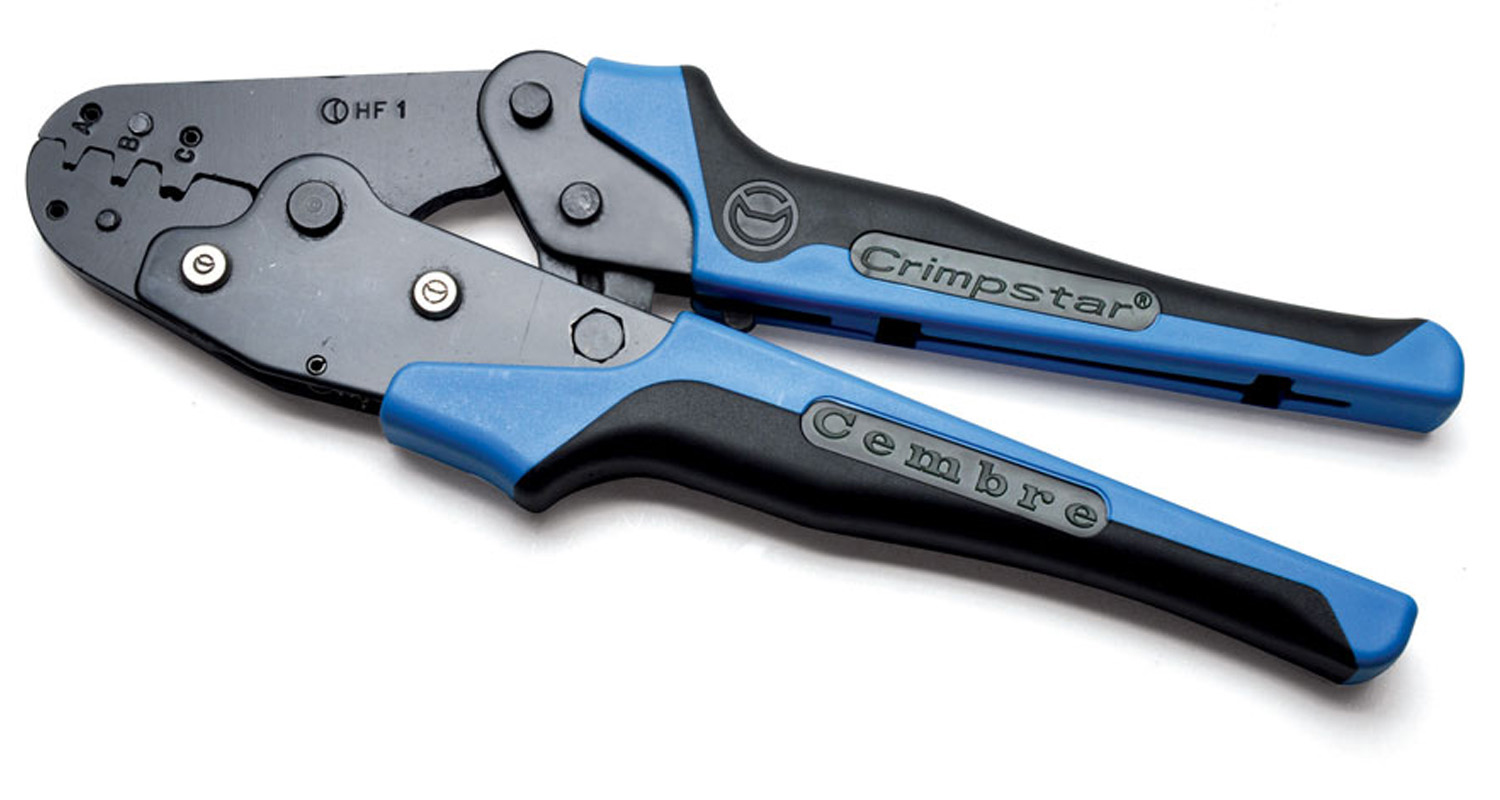 Cembre® is one of the top producers in Europe of high-quality crimp tools for electrical connectors, contacts, lugs, and terminals. The Cembre® Crimpstar® hand tools for crimping electrical contacts are precision tools that are calibrated and feature treated jaws, factory set ratchet, emergency release, and ergonomically designed handles. These Cembre® crimp tools are designed to crimp ring terminals, spade terminals, wire ferrules, electrical contacts and more depending on the model. The Cembre® tools for manual crimping of electrical terminals include a wide range of Crimpstar® models, open barrel crimp tools, crimp tools for RJ connectors, low-cost installer crimp tools and Cembre® cutters and cable cutters.

Pneumatic Wire Ferrule Crimp Machines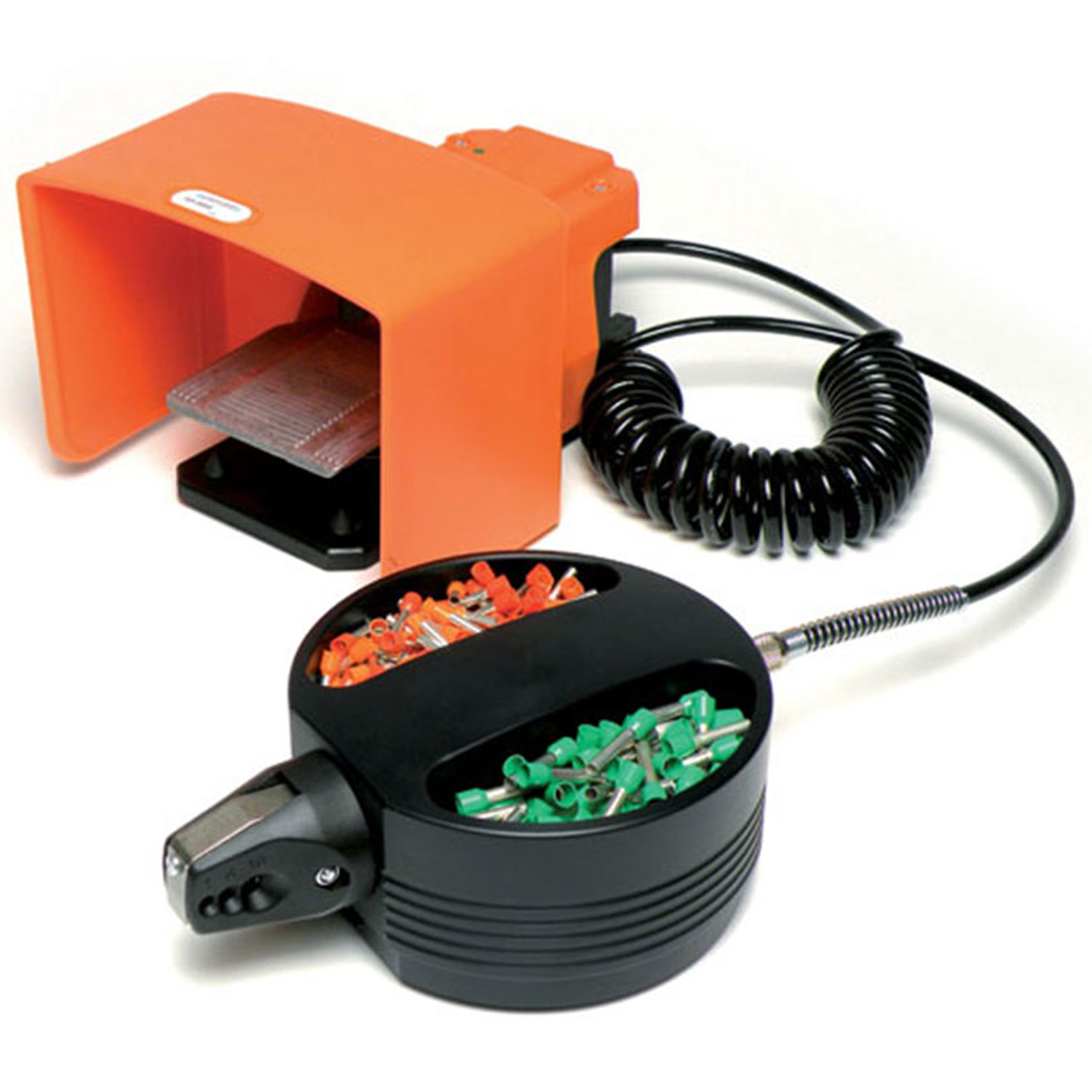 Cembre® offers several models of pneumatic handheld and benchtop wire ferrule crimping tools and machines. For high volume applications, the Cembre® benchtop wire stripper and ferrule crimper strips the wire and inserts and crimps the wire ferrule in one quick motion. For flexibility and portability, the Cembre® PNB-6KE and the PNB-7KE are pneumatic crimp tools that are ideal for crimping a wide range of insulated wire ferrules. The Cembre® PNB-4KE is a benchtop wire ferrule machine that is foot operated. For all wire ferrule crimp tools, check here.

Battery Operated Crimping and Cutting Tools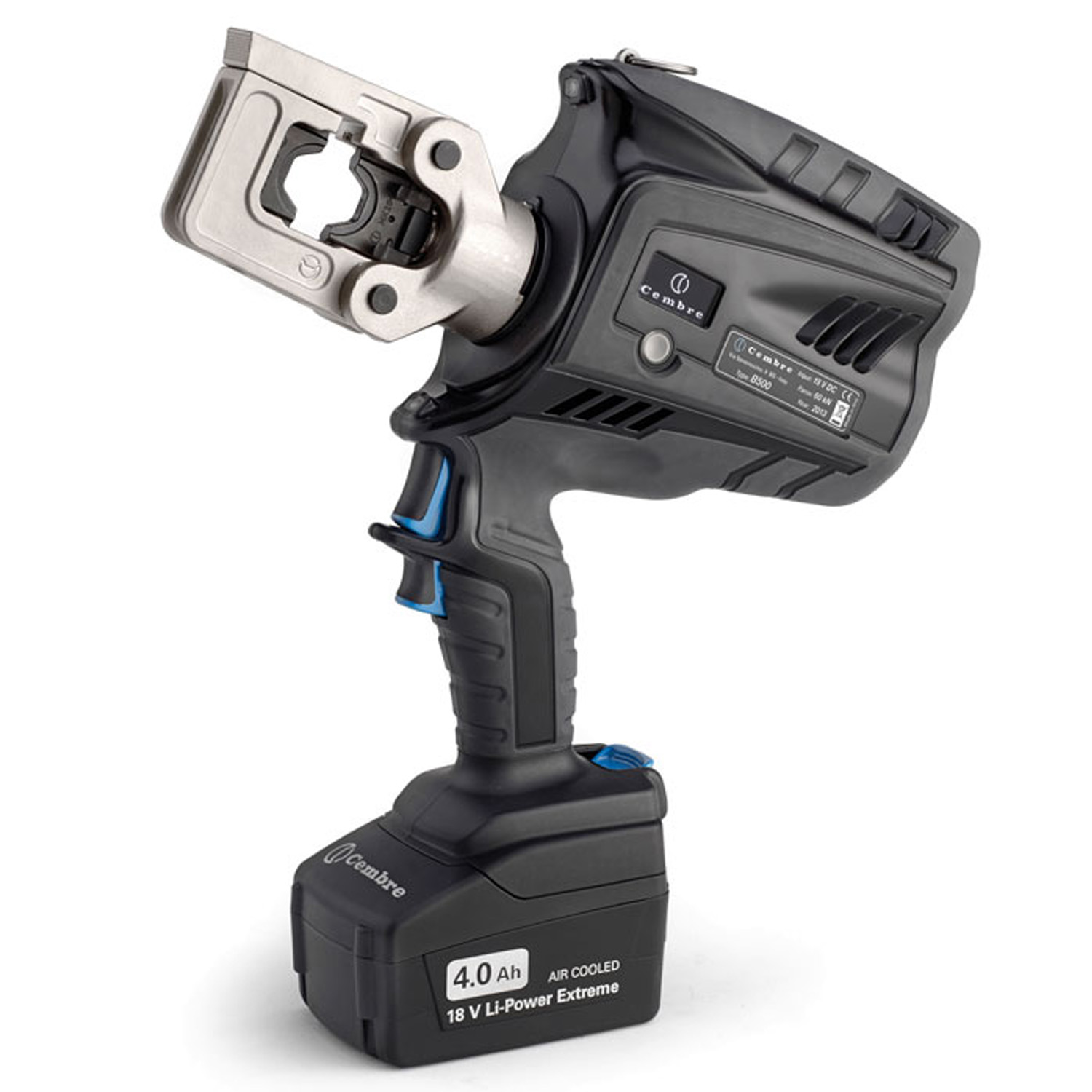 Battery operated crimping, cutting and punching tools are a specialty of Cembre®. These Cembre® tools feature hydraulic operation and power from high technology Lion batteries. The Cembre® battery-operated tools range from 1.7 tons to 15 tons capacity. Various die sets and punches are available for the battery-operated tools allowing for the crimping of a wide range of electrical contacts and for punching a range of holes. Whether crimping large compression lugs or cutting large cables the Cembre® battery-operated hydraulic tools are a reliable choice for any job.